Playa Handwoven Rug ☞ Size: 4' 7" x 6' 7" (140 x 200 cm)
Discontinued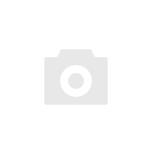 4' 7" x 6' 7" (140 x 200 cm)

5' 3" x 7' 7" (160 x 230 cm)

6' 7" x 9' 2" (200 x 280 cm)
Handcrafted with love by skilled weavers
The best eco-friendly fibers are used
You will receive an email as soon as the price drops.
Need help?
Sizes
4' 7" x 6' 7" (140 x 200), 5' 3" x 7' 7" (160 x 230), 6' 7" x 9' 2" (200 x 280)
Manufacturer
Brand Country
Netherlands
Features
Room
Bedroom, Entryway, Living Room
Style
Modern & Contemporary
Delivery Services
FedEx / TNT
UPS
How To Pay
Stripe
Bank Transfer
PayPal
What our clients say
I was hesitant to purchase a luxury rug online, but this store proved me wrong. The website is easy to navigate and their customer service was fantastic. The rug I ordered exceeded my expectations - it's soft, beautiful, and the perfect addition to my home.
Emily
SayRug has left me with a bittersweet experience. On one hand, the vintage rug collection is impressive, and the rug I received is beautiful and unique. On the other hand, the delivery took longer than I anticipated, and communication regarding the delay was lacking. However, when the rug did arrive, it was clear that it was worth the wait. I hope they improve their shipping communications, but I'll still shop here again for the quality alone.
Ruth N.Y
Olivia
Very happy! I ordered a traditional Irish pattern rug, and it's a beauty. The rug is well-made, and the delivery was faster than expected.
Liam
My living room has been upgraded thanks to my new rug from SayRug. Stunning design and excellent quality.
Jerry S.
The rug I purchased from SayRug has given my living room a complete makeover. Love it!
Nancy
I was hesitant to order a large area rug online without seeing it in person, but the selection at SayRug.com couldn't be found elsewhere. Their detailed images and descriptions helped me make a choice. The rug arrived earlier than expected and fits my living room perfectly.
E l l a
I appreciate the level of detail in my rug's design, plus the material feels great underfoot.
Linda
I found what I was looking for. My rug is amazing!
Noah
Join our newsletter for $25 off
Get $25 off your first order over $500