Playa Handwoven Rug ☞ Size: 5' 3" x 7' 7" (160 x 230 cm)
Discontinued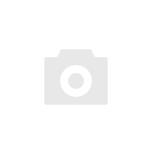 4' 7" x 6' 7" (140 x 200 cm)

5' 3" x 7' 7" (160 x 230 cm)

6' 7" x 9' 2" (200 x 280 cm)
Handcrafted with love by skilled weavers
The best eco-friendly fibers are used
You will receive an email as soon as the price drops.
Need help?
Sizes
4' 7" x 6' 7" (140 x 200), 5' 3" x 7' 7" (160 x 230), 6' 7" x 9' 2" (200 x 280)
Manufacturer
Brand Country
Netherlands
Features
Room
Bedroom, Entryway, Living Room
Style
Modern & Contemporary
Delivery Services
FedEx / TNT
UPS
How To Pay
Stripe
Bank Transfer
PayPal
What our clients say
I had been searching for the perfect rug for my bedroom, and I finally found it at SayRug.com. The website was easy to navigate, and I appreciated the detailed product descriptions and images.
George
Absolutely blown away by the quality and designs at SayRug. It was delivered on time too!
Paul, California
Emma
Very satisfied with the quality of service.
Jacob
I'm delighted with my purchase. Design rug I chose is beautiful and of very high quality. The fabric is soft and durable. Excellent customer service as well.
Grace
The ordering process was seamless, and the rug was delivered promptly. I'm extremely happy with my purchase.
Thomas
SayRug has left me with a bittersweet experience. On one hand, the vintage rug collection is impressive, and the rug I received is beautiful and unique. On the other hand, the delivery took longer than I anticipated, and communication regarding the delay was lacking. However, when the rug did arrive, it was clear that it was worth the wait. I hope they improve their shipping communications, but I'll still shop here again for the quality alone.
Ruth N.Y
I found what I was looking for. My rug is amazing!
Noah
Fantastic shop! A great shopping experience. Love this quality!
Lily
Join our newsletter for $25 off
Get $25 off your first order over $500